Welcome to Myhomelandmortgage.com

If you want to purchase or refinance your home and have low monthly mortgage payments or if you already own your property but the high interest rate makes it hard to save money, then we are the mortgage company you are looking for!

---
Let us Help!

Our goal is to turn your dream into reality! We do this by offering our high level of knowledge combined with our immaculate customer service. This allows you the opportunity to find the loan that best meets your needs. Whether you are looking to purchase a new home, refinance an existing loan or consolidate your debts, we will make sure that the process goes as simple as possible. Just fill out our on-line, "Quick Home Loan Application" and one of our experienced mortgage professionals will be contacting you within 24 hours to help you secure your future!
Our Company

We are physically located in California but also provide mortgage loans in Alabama, Alaska, Arkansas, Colorado, Connecticut, Delaware, Florida, Georgia, Illinois, Kansas, Louisiana, Maine, Maryland, Massachusetts, Michigan, Mississippi, Missouri, New Hampshire, North Carolina, Ohio, Pennsylvania, Tennessee, Vermont, and Virginia. You can also find us at Yahoo Local Search.
California Mortgage Refinance

If you want to obtain a home mortgage loan, you will first need to understand the current market conditions and guidelines of the state where your property is located. Additionally, to get the best possible rate, you will need to understand the real est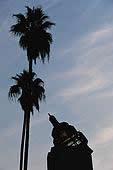 ate and loan condition specifics of that state.You willthen need to find a mortgage company thatwill give you exactly what you need, whether you are refinancing or purchasing a new property. Remember, we are a top Mortgage Refinance Company and we want to make sure you get the best service and the best rates available.
Call us now for faster assistance - Se Habla Español
Today's Rates

Nationa Average

Rate

30 Yr Tres

4.89%

Fed Prime

8.25%

30 Yr Fix

6.22%

15 Yr Fix

5.90%

1 Yr ARM

5.47%

Student Loan Consolidation
Mutual Fund Trading
California Mortgage
Florida Mortgage
Wholesale Mortgage